Chinese and Taiwan Hanzhong Jian Jian Micro-LED, with a view to seize the future market
Mildtrans-Wakin wholesale-laptop-screen.com 2017-12-18 10:32:32
Chinese and Taiwan Hanzhong Jian Jian Micro-LED, with a view to seize the future market
  Currently the global market for small and medium size OLED panel has more than ninety percent for Samsung, panel makers in mainland China such as BOE have also mass-produced OLED panels, in the face of this situation, China Taiwan's panel makers AUO, a group such as December 3 Japan publicly stated that it will not produce OLED panels and a direct step to be regarded as the next generation of MicroLED panel technology, trying to break through in this way.

Panel business dispute

    As the world's second-largest mobile phone company Apple in its new cell phone iPhoneX OLED panel, which will exacerbate the popularity of OLED panels in smartphones, which led to Taiwan's panel industry should not discuss the development of OLED panels.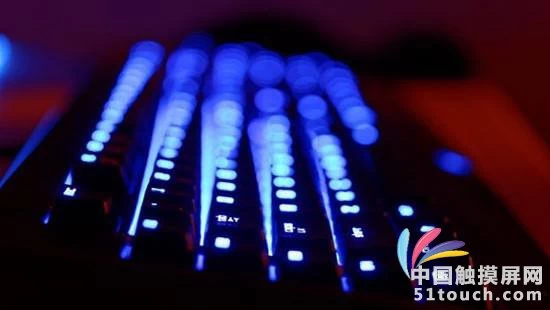 Currently the world's three major panels are produced in South Korea, China and Taiwan, Japan, Sharp in Taiwan by Hon Hai after the acquisition of the panel market further decline in influence, only the remaining panel business JDI operating difficulties, JDI by The acquisition of JOLED OLED panel technology but suffer from lack of funds unable to promote the mass production of OLED panels.

  In mainland China, there are many enterprises to promote the OLED panel technology put into full blossom flourishing flourishing situation, in addition to the largest panel maker BOE put into operation in October this year, OLED panels, and Hui Hui, Soft Technology, Pegasus and other companies to launch OLED panels , Coupled with national policy support, it is expected that they will mass-produce OLED panels in 2019 to change the current situation dominated by the Samsung OLED panel market.

  Or because of this unfavorable situation, China Taiwan's group, AUO and other panel makers made a decision not to OLED panel, and hope that through one step to the next generation of MicroLED panel technology, hope that more advanced panel technology Get a breakthrough on the panel market place.

  Although the OLED panel has a thinner, lower power consumption, better display color characteristics, but its drawback is quite obvious, that is, shorter life expectancy, the analysis that AMOLED screen blue light-emitting particles about 13,000 hours life expectancy will be partial Color, and MicroLED can solve this problem, Apple adopted the Samsung AMOLED panel in 2014 before the acquisition of LuxVue MicroLED layout and cooperation with Taiwan companies in China to develop MicroLED.

South Korea and mainland China have been on the MicroLED layout

  Small and medium size OLED panel boss Samsung certainly will not ignore the MicroLED, it has achieved results in the MicroLED is expected to show at CES2018 next year will be the first MicroLED TV, which undoubtedly highlights its strength in the panel technology research and forward-looking vision , While Apple, which has long been deployed on MicroLEDs, is not sure when to launch MicroLEDs.

  KooKwang-mo, the only son of KooBon-moo, chairman of LG Electronics, will lead the Information Technology (ID) division of LG Electronics in charge of the B2B business of the company's new growth engine. The ID division needed to collaborate with various subsidiaries including LGDisplay and LGCNS to further develop LG Electronics' first large-scale OLED signage technology globally and take responsibility for Micro-LED investment and R & D decisions for next-generation display technology.

  Panel companies in mainland China, of course, will not lag behind, just in mass production of OLED panels in October this year, BOE said it has started research and development in MicroLED and has achieved some results, the second largest panel company Huaxing also said it has been in research and development MicroLED, while Opto Flex Materials, Inc., also indirectly placed Microdevices, invested $ 35 million last year in Ostendo, which owns a number of MicroLED patents. There are three giants LED, San An Optoelectronics, Hua Can Optoelectronics, China Star Optoelectronics have made some progress in MicroLED technology. In terms of colleges and universities, the team led by Dr. Liu Zhaojun has developed 7 generations of MicroLED technology and developed the world's first MicroLED projector to go backlit and a MicroLED display chip with integrated optical communication.

  Of course, compared to mainland China, China Taiwan MicroLED layout earlier, China Taiwan's "ITRI" in 2009 will be put into development and is currently establishing a MicroLED pilot production line, but Apple recently reduced Taiwan's MicroLED team of R & D personnel And back to the United States to carry out research and development to see perhaps Taiwan in mass production may be encountered on the issue of MicroLED can not be put into operation as soon as possible in hope of its own strength to accelerate the MicroLED technology is mature.

  Although Samsung may be the first to showcase MicroLED next year, but in fact it can not be considered a real MicroLED. The industry pointed out that MicroLED should refer to 1-10 micron LED crystal, and Samsung MicroLED TV LED crystal about 100 microns, which should be miniLED, not suitable for small size screen products such as smart phones, which is its first The reason why the MicroLED TV is introduced instead of the mobile phone used for it, of course, made progress in this technology can help it in the future to further reduce the LED crystal within 10 microns, then MicroLED is expected to smart phones and other small screen products On a wide range of applications.

China and Taiwan have the chance to go hand in hand with MicroLED

  From these perspectives, both mainland China and Taiwan have the chance to go hand-in-hand with MicroLED. After all, the mainland enjoys capital advantages with the support of industrial funds. In recent years, it has provided a huge opportunity for the mainland to attract a large number of talents from South Korea, Japan and Taiwan. This has become an important driving force behind the research and development of advanced panel technology in Mainland China. It is precisely for this reason that mainland China has started mass production of OLED panel technology in China Taiwan before, and MicroLED is likely to achieve similar success.